A texas developer plans to build a "giant" house at 453 buena vista ave east
Texans are known for thinking big and Austin developer
Yingnan Xu
is no exception as he plans to "remodel" a building at 453 Buena Vista Ave East. In a
neighborhood of flat-roofed homes
this structure's peaked roof tops out at 46 feet (yes, there is a 40' height limit, but a loophole allows developers to "average" the height of sloped roof areas) and contains 6,216 square feet over five levels. The "remodelled" structure will extend almost thirty feet deeper into the lot (from 51'2" to 79'9") and be fourteen feet higher than the existing 32' building. Remarkably, while every mid-block building in the area has most of its windows on the front and the back, this building will have TWENTY windows along its northern lot-line side. (I am sure whoever is living there when 451 BVE wants to
build
will have major issues about losing their light/air/view, why set up this conflict?) You may see the plans (pdf download) at SF Planning at (
http://citypln-m-extnl.sfgov.org/link.ashx?Action=Download&ObjectVersion=-1&vault={A4A7DACD-B0DC-4322-BD29-F6F07103C6E0}&objectGUID={8CF5E26E-2719-4D36-BB4B-32D7F09B6842}&fileGUID={2FD4733D-BB90-4D27-9F0A-8057D3EA0909} )
The developer paid $2.5 million for the property, the planned work will cost about the same amount, yet there is no room in the budget for any energy or water conservation/reuse systems? Photovoltaic and solar hot water heating could be included for about 1% of the project cost, rainwater harvesting costs very little after SFPUC rebates.
With the apparent goal of maximizing the saleable floor area, Mr. Xu's design seems to push the envelope in every direction. For instance, while the new three unit building will have at least seven bedrooms (plus an "office" and a "recreation room"), the existing 23.5 foot deep 400 square foot garage is replaced with a single 18 x 8.5' parking space with a lift to store a second car above. The fifth level "recreation room" made possible by the sloped roof, is another "space adder".
​I've had to endure Planning Commission Discretionary Review hearings twice, once in the 1990s when we replaced our 600 sq ft shack on States St. and again a few years ago at the end of our ten year permit application process to remodel 449 Buena Vista Ave E (good thing we didn't need a variance...). I never imagined I would be the guy requesting a DR. I think bringing older homes up to code to make them earthquake safe and energy efficient is a great thing. Adding living space, whether more units or just extra bedrooms, is a pressing need in San Francisco. I hope we can do this in a way that respects existing neighborhoods and avoids unnecessary impacts on neighbors.
A 46' tall building would shade our photovoltaic panels (and our deck). The impact on 451 BVE would be greater, should they add solar panels. The building does not need to be 46" tall with a sloping roof, a 40' flat roof would harmonize with the existing streescape, allow installation of solar panels in the future, and would not cast us into darkness to the same extent. If you have concerns about the size, height, lot line windows, or any other aspects of this proposed structure please contact
Planner: Jeff Horn
Telephone: (415) 575-6925
E-mail:

jeffrey.horn@sfgov.org
---
I filed a request for Discretionary Review by the Planning Commission as I felt that the plans did not comply with San Francisco's Residential Design Guidelines. The D.R. request is below. I have a meeting with the Project Architect and the Developer at City Planning Monday afternoon. I hope we find middle ground. I'd appreciate any advice or suggestions from neighbors or anyone with expertise in these matters. Thanks.
Tom
Powered by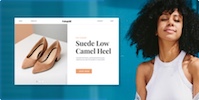 Create your own unique website with customizable templates.